I'm joining in with Trendy Tot Thursday for the first time this week. I love dressing the kids up, so this linky is a good bit of fun.
Here are some photographs of Noah, wearing mostly H&M. I have a bit of a soft spot for H&M, they have loads of choice and it's all at a really good price. I don't like spending too much on any one item of Noah's clothing. He has a tendency to stain, stretch & tear his clothes, so nothing lasts very long. But, that's what boys do, isn't it?


Hat – Tesco comes with gloves
Coat – H&M and it comes with a removable hood
Jumper – H&M
Jeans – H&M
Trainers – Puma (great for kids with wide feet)
The hat is great, it's just about the only hat I can get him to keep on his head. Noah's a strictly superhero, or I'm not interested kinda boy! It's about time I bought him some winter boots, but not had a chance yet. Buying shoes for Noah can be a bit of a challenge as his feet are really wide and even Clarks' widest size comes up too narrow in some styles. These Puma trainers have been great, but they're not the best for wet weather. Thankfully he's fond of his wellies and they have plenty of room for his wide feet!
If you know of any brands that are good for kids with wide feet, let me know!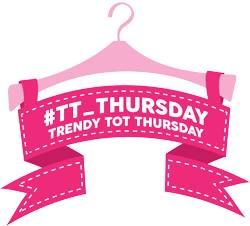 9 weeks and 3 days ago today we welcomed Elodie Rose, our second little girl and third child, into our family. Over the last few weeks we have been getting to know each other and so far we have found Elodie to be very wonderful, very gentle and at times somewhat serious (sounds strange for a baby, but trust me, she has a very serious air about her). It never ceases to amaze me how each of our children have their own very distinct personalities.
Charlie & Noah are enjoy spending time their baby sister and lavishing her with love. Charlie likes to help me feed and calm her when she cries and Noah, if he could, would spend all day kissing her head. We don't have a problem with jealousy, but I did catch Noah trying to suffocate her when she was crying for a feed. Not his finest moment, but he was only trying to stop her from crying. Note to self: do not leave son with baby.
Elodie has settled into our routine really well, she is sleeping most of the night and overall is a pretty chilled out baby. She's coming on wonderfully and is becoming more aware of her surroundings each day.
Meanwhile, my brain is still in a post pregnancy state of mashed potato. With my list of recent misdemeanours including, but not limited to the following failures:
1. Took Noah to & left Noah at preschool on a day he's not meant to go there.
2. Left Charlie at school for after school club. There was no after school club.
3. Picked Charlie up from school when she was meant to be at after school club.
4. Left car door open.
5. Left keys in front door.
6. Forgot Charlie's school bag. Twice.
7. Forgot school photographs. Twice.
8. Etc, etc, etc…
I was getting stressed out about my incapability to function as a normal human being. Then I realised I've grown a human being & now I'm caring for for this little person, as well as two other littles. If I forget a few things, I have to let it go, and instead focus on the things I get right and do remember. The number of which, far outweigh the bad.
We just made the best crispy cakes ever, inspired Cadburys Marvellous Creations Jelly Popping Candy Shells chocolate bar. If you're a fan of this chocolate (and if not, are you mad!?), then you will love these!
Ingredients
175g Cadburys milk chocolate
30g popping candy
85g jelly beans
60g coco pops or rice crispies
Method
Melt the chocolate in a bowl placed over another bowl filled with boiling water. Once the chocolate has melted, combine the jelly beans and coco pops. If you feel you need more chocolate or coco pops, then adjust to your taste. Let the mixture cool slightly so it is less runny and beginning to get tacky. Add most of the popping candy, saving some for sprinkling at the end and mix again.
Spoon the mixture out into cookie sized portions on greaseproof paper. Sprinkle over the remaining popping candy and leave to set in the fridge. Once they are completely cooled and set, eat and enjoy! Yum! Continue reading →
It turns out Christmas cheer and red wine are the perfect recipe for baby making, at least in our house. It will be all change come September and we can't wait!
This Saturday marks the beginning of my 16th week of pregnancy. I was feeling lots better last week and felt like I had left the first trimester tiredness and nausea behind, until I caught a nasty cold this week which has seen me throwing up, snotty and in bed or on the sofa for much of the week. Still it can't last forever and I'm looking forward to enjoying the second trimester glow, once I've given this bug the heave ho.
I have been annoying my husband by trying to compare every twinge and niggle with my first two children's pregnancy and I'm realising how little I actually remember. I thought keeping a blog of this pregnancy would be a lovely way to hang on to the memories this time around.
Pregnancy niggles
– during the earlier weeks I found having an empty stomach made me feel sick, but thankfully this seems to have passed now
– during the first few weeks I could have slept all day and still have felt tired, but this has begun to ease up
– mood swings, watch out
– everything smells funny, changing dirty nappies is wretch inducing
– nosebleeds
– only want bland food
Weight gain
Not yet, but there's plenty of time for this to change!
Maternity clothes
I have been wearing a couple of maternity tops to disguise my little bump, which looks more like I've been at the cakes than a proper baby bump at the moment. I am still wearing my stretchier jeans, but have been using a hair tie to make the waist band more stretchy.
Over the next few weeks I want to get all our old baby stuff out and sort it into piles of boys and girls stuff. That way I will have a pile to keep and a pile to dispose of. We're going to find out what we are having at the 20 week scan, which will be exciting as we waited until the birth with our first two.>